← Back
xtal-link-preview
Provide preview of URL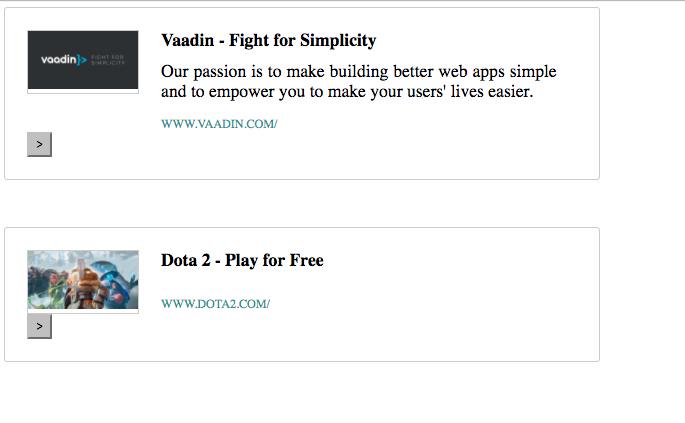 <xtal-link-preview>
xtal-link-preview comes with default styling. xtal-link-preview-base allows you to provide your own styling.
Provide preview of URL.
Syntax:
<

xtal-link-preview 

preview

 

href

=

"

https://onsen.io

"

>

</

xtal-link-preview

>



Try altering the href attribute below
Install the Polymer-CLI
First, make sure you have the Polymer CLI and npm (packaged with Node.js) installed. Run npm install to install your element's dependencies, then run polymer serve to serve your element locally.
Viewing Your Element
$ polymer serve

Running Tests
$ polymer test

Your application is already set up to be tested via web-component-tester. Run polymer test to run your application's test suite locally.
Links
Compatibility
(Loading compatibility data...)
Dependencies
xtal-latx#0.0.85
ava-pwar#0.0.17
Released

2018-12-16

Maturity

IMPORTED

License

MIT License
Compatibility
Framework

Polymer 2.0+ in 0.0.13

Browser

Browser Independent