Organizes content sections with tabs and provides anchor navigation while linking the tabs and sections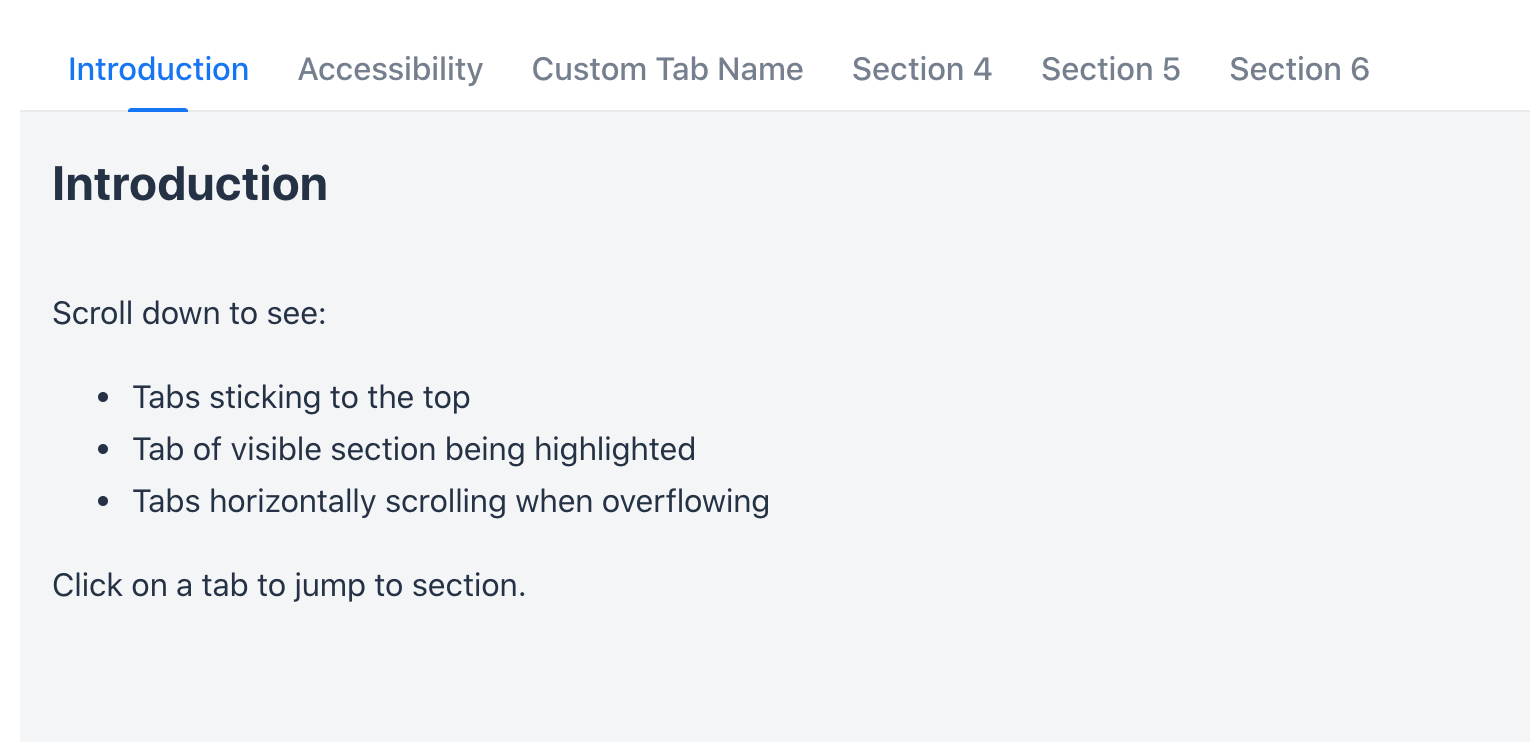 Introduction section
V23 Compatible !
Overview
Anchor Nav component organizes content sections with tabs and provides anchor navigation while linking the tabs and sections
Usage
Add the dependency to your project (see sidebar in directory). Create a new AnchorNav component and add sections into it (see code examples)
Client-side implementation
This is the server-side (Java) API for the Vaadin Platform for the vcf-anchor-nav component. Looking for the client-side version? It can be found here: https://www.npmjs.com/package/@vaadin-component-factory/vcf-anchor-nav
License & Author
This Add-on is distributed under Apache 2.0
Component Factory Anchor Nav is written by Vaadin Ltd.
Sponsored development
Major pieces of development of this add-on has been sponsored by multiple customers of Vaadin. Read more about Expert on Demand at: Support and Pricing
Install
Release notes - Version 23.0.0
Vaadin 23 version of the component