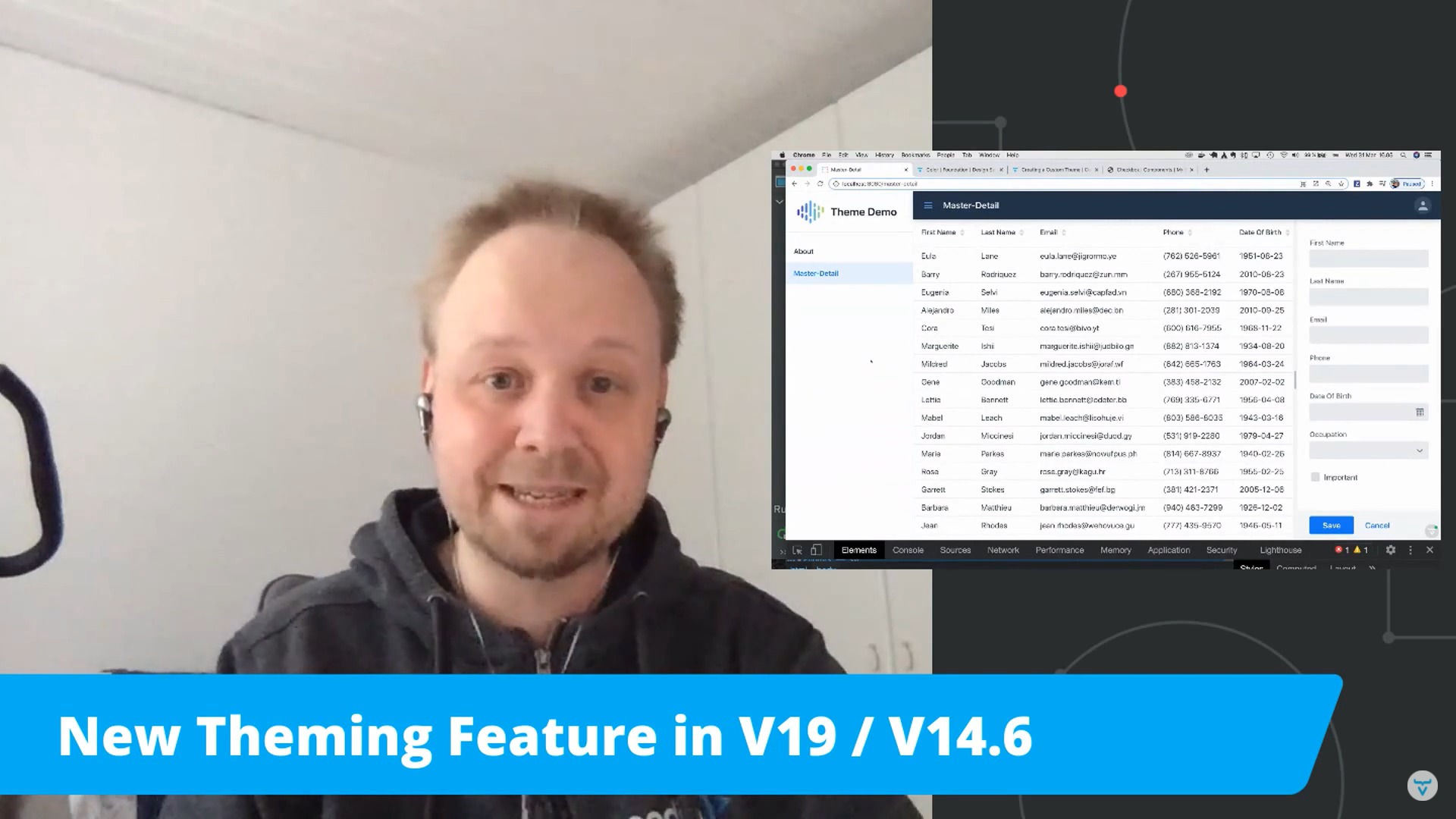 Last week we held our second Ask Me Anything. Product Owner Rolf Smeds answered your questions on theming Vaadin apps. He kicked off the session with a review of the new simplified theming system available in Vaadin 19 with a live demo on Twitch. You can watch the recording here:
Community Answer: Creating new Vaadin Themes in Spring Applications
This answer is inspired by a question I found in one of my videos on YouTube: I thought it would be cool to show not only how to add a new Vaadin theme in an existing Spring Boot application, but also how to modify the theme in order to give the app a totally different look, by using only a few ...