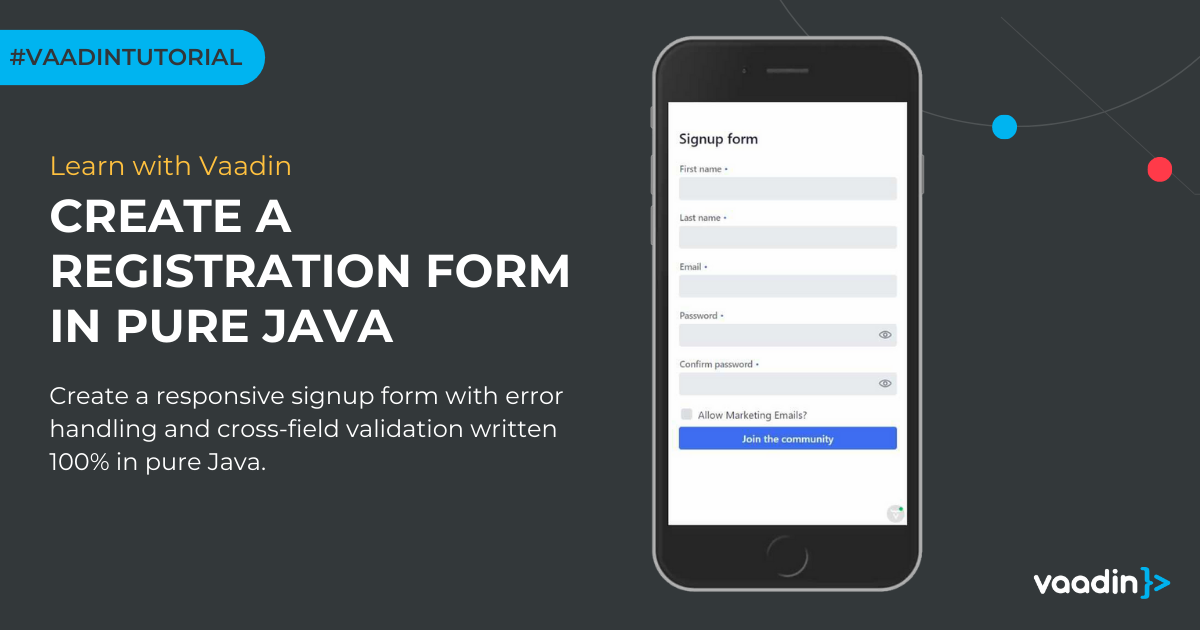 Learn how to create a responsive signup form with error handling and cross-field validation written in pure Java.
In this guide, we create a standard registration form with error handling and cross-field validation. This signup form is developed entirely in pure Java using Vaadin Flow (no HTML or JavaScript involved). What's more, the form is responsive, meaning that it automatically adjusts its content to fit different screen sizes. You can explore the full source code on GitHub.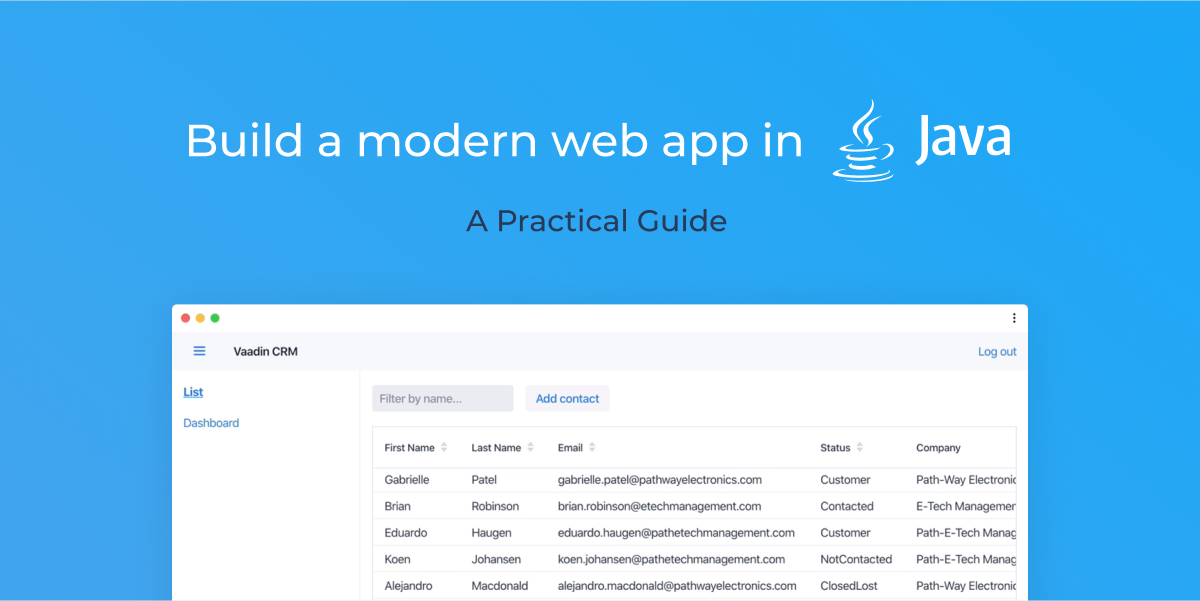 Learn Java web app development: new tutorial series
Today, we launch a new in-depth tutorial series about building web apps with Spring Boot and Vaadin. The content was inspired by frequently-asked questions from our community, like: how do you connect a Vaadin app to a database, or how do you create reusable components? The free tutorial series ...