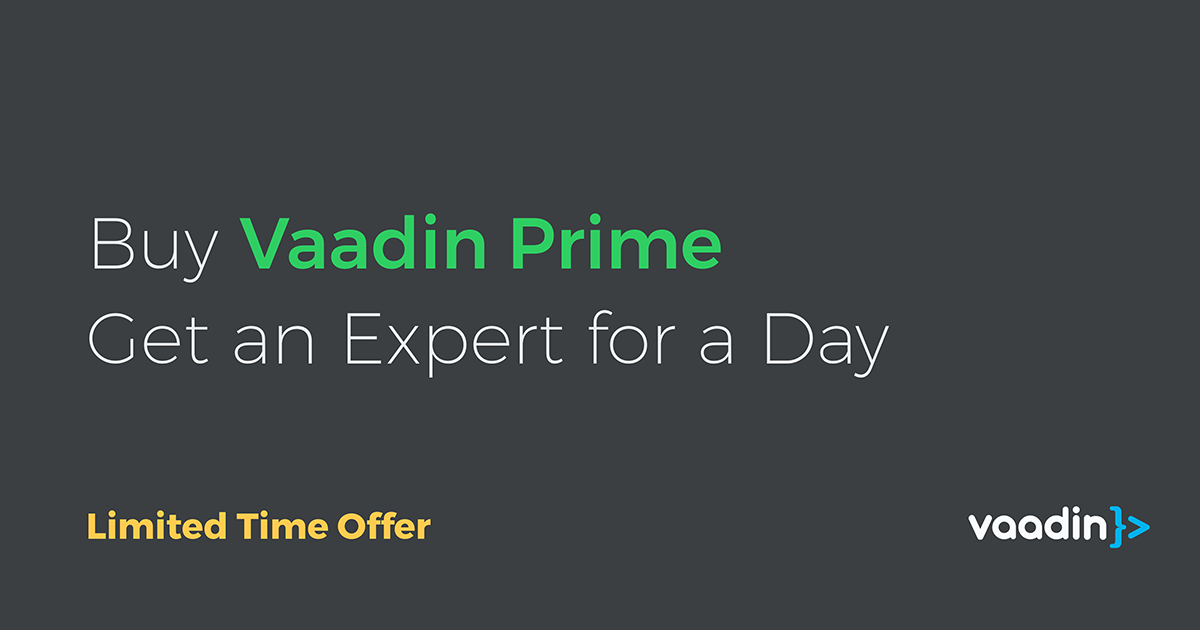 Is your team using Vaadin on a long-term basis, or building something with a long lifespan? If so, we are pleased to announce a limited time offer worth considering: all new Vaadin Prime customers will get a Vaadin Expert for a day. A full 8 hours of remote assistance, mentoring, training, problem-solving, custom development, you name it. This is the perfect opportunity to get a massive energy boost to your team. This offer is available until December 14th.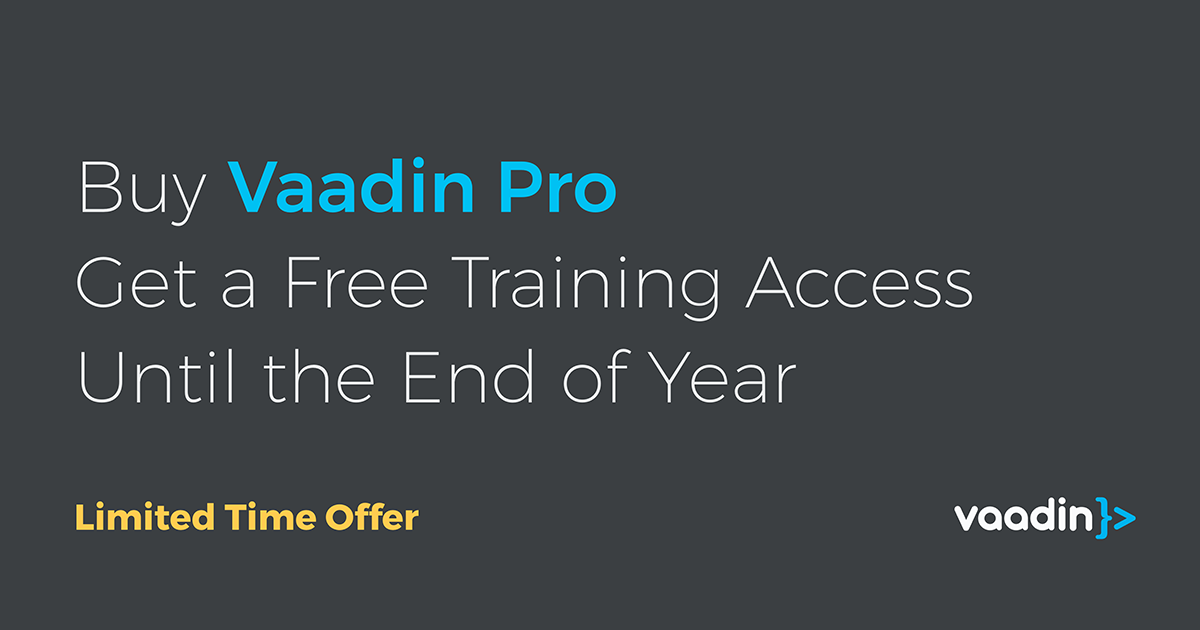 Limited Time Offer: Buy Vaadin Pro, Get a Free Training Access Until the End of Year
We are happy to announce a limited time offer: all new Vaadin Pro customers will get a free access to the Vaadin training offering until the end of 2018. Take full benefit from this offer and wrap-up your year in style. Get Vaadin Pro now and turn yourself and your team into real Vaadin ...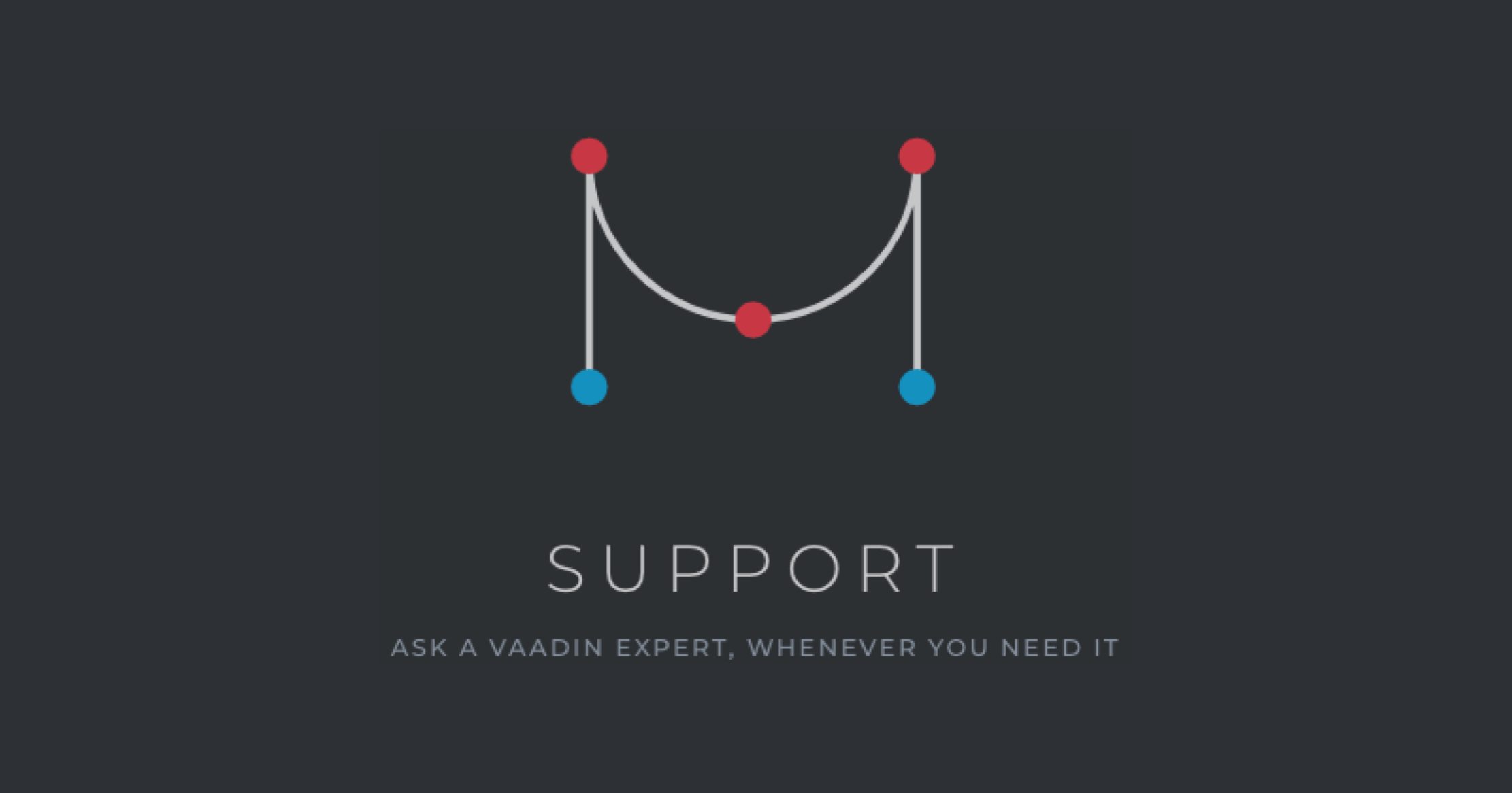 Limited time offer: buy Prime, get an expert for a day
Now is your chance! Get a Vaadin Expert for a whole day as a free bonus when you purchase a Prime subscription before the end of May. A full 8 hours of remote mentoring you can use however you wish. Use it for coaching, reviews, problem-solving, kickstarts, custom development - the possibilities ...