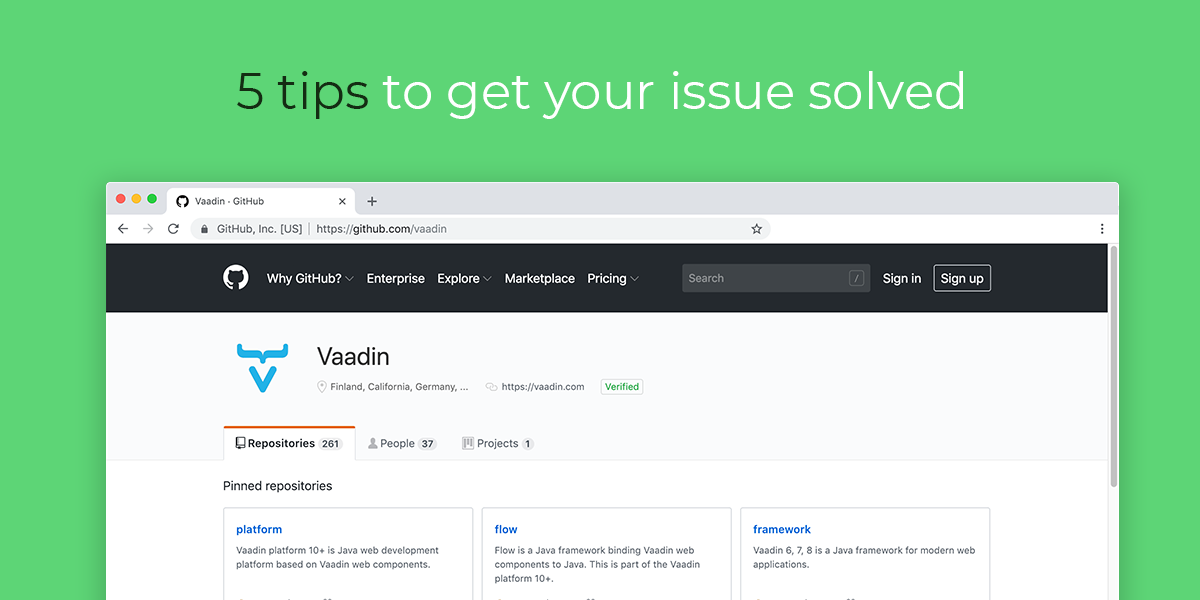 Asking for help is one of the easiest and most efficient ways to contribute to OSS projects - if you do it right. Last week I discussed code contributions, which is not easy and often takes a lot of time for beginners. With these tips, you can get your own problem solved and also help the project, more than you might think.
Forum, chat, and other ways to connect with the Vaadin community
The main driving factor of Vaadin's success is you, our developer community. With Vaadin 10 is in beta, we've seen a lot of new people evaluating Vaadin. To welcome everyone, I want to review the ways you can get help and talk with others in the community. The Vaadin forum Vaadin has always had an ...