The people at Vaadin are at the core of our business, and with this series we want to celebrate their contributions. Plus, Vaadiners are quite a diverse and interesting bunch, so we thought you might be curious to know who's behind the scenes at Vaadin helping you build your web apps. Every few weeks we'll feature a different member from our team of smart, fun, and quirky #Vaadiners.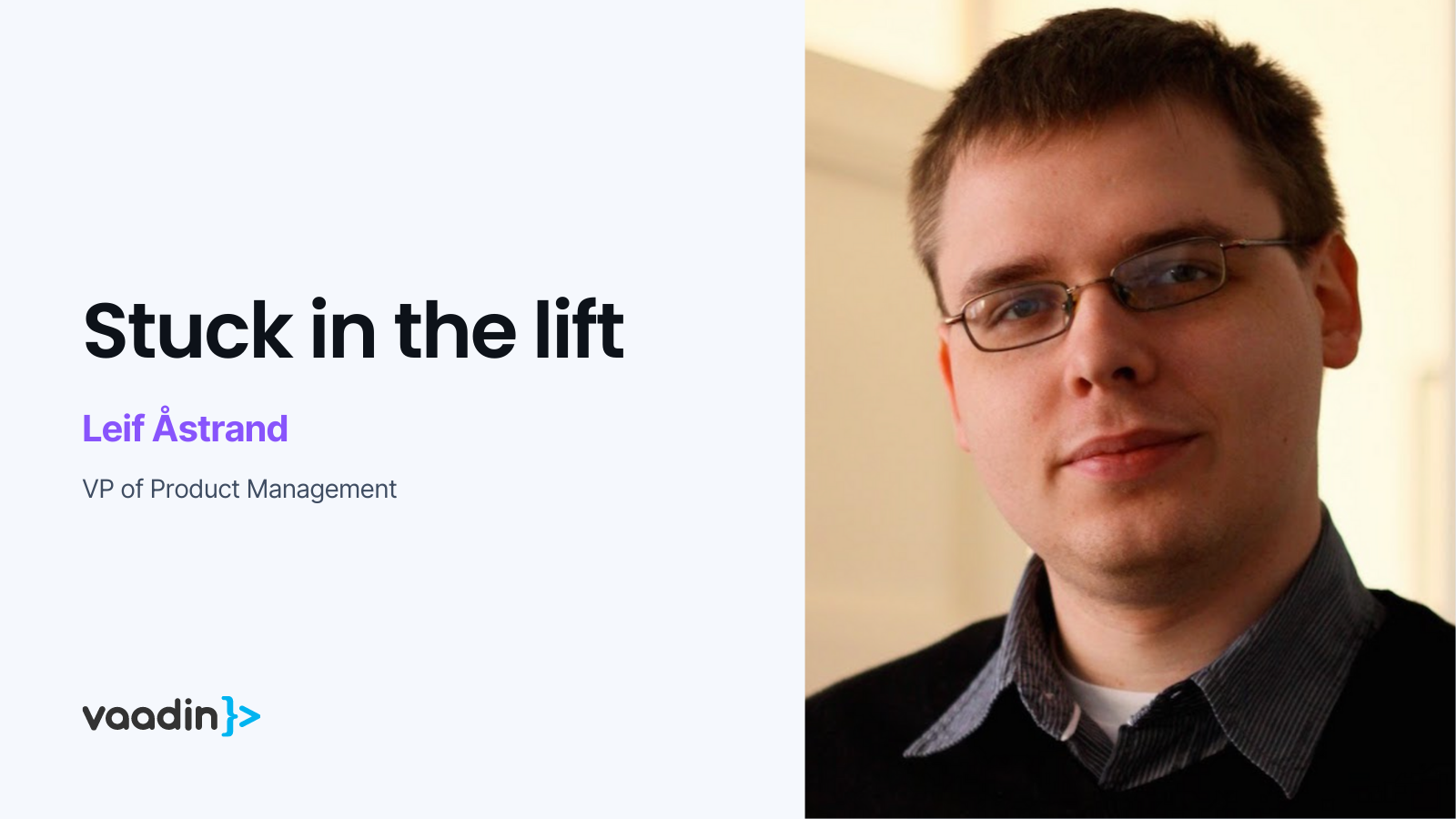 Meet #Vaadiner and VP of Product Management Leif. 'Shaping the future' is what Leif describes as the most exciting aspect of his role – managing the creation of brand new tools that will be used by developers worldwide. He keeps a bird's-eye view of the various technical products that make up the Vaadin platform. In his free time Leif enjoys spending time in nature and playing factory building games.
Describe your role at Vaadin in 3 words.
Understanding how to understand users (this would be only two or three words in Finnish, so close enough?)

What is your most memorable facepalm moment at work?
It's maybe not the facepalm itself that is so memorable for me, but rather the reaction afterwards. During my very first week at Vaadin, I implemented a small new feature which caused some regressions after it was released. When I discovered the mistake and told my boss, he just thanked me for discovering an omission in our automatic regression tests. That was the moment I truly understood what kind of company Vaadin is.
What surprises people the most about you?
You'll have to ask them rather than me. Maybe it's the way I'm always optimistic about people's intentions, but at the same time very sceptical on whether they will remember and find the time to make things happen. Including myself. It becomes a little schizophrenic at times, but it also helps with keeping a balance.

Why is UX important for enterprise apps?
I'd like to look at this from the opposite perspective. Just think of the enterprise apps where UX hasn't been important.
What is something you are yet to tick off from your bucket list?
The only thing on my bucket list is to create a bucket list.
Name your superpower.
I can find a positive angle to any challenge.

How do you relax outside of work?
Enjoying nature and playing factory building games.