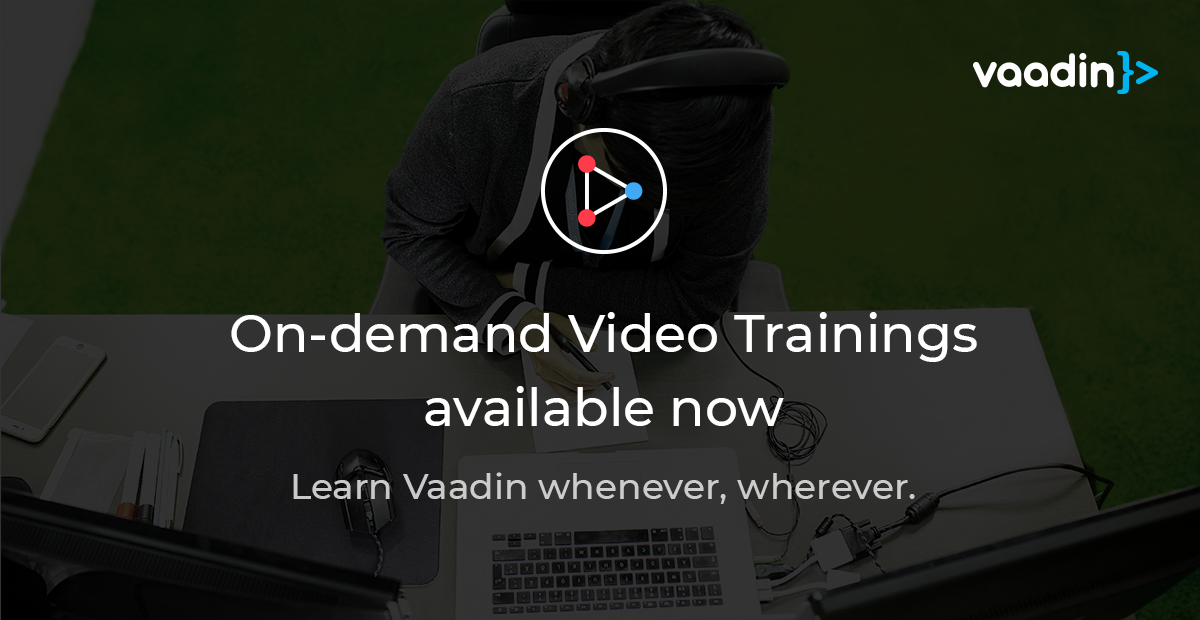 We are proud to announce a brand new learning resource for Vaadin developers: the on-demand training videos.
Don't marginalize your UX
I have seen hundreds of projects fail. But also much more projects succeed in the past 6 years I have worked at Vaadin. It doesn't really matter if it's a 10 person team in Texas or a 1 person project in Laos, they are all basically the same and succeed or fail for the same reason. Any library you ...
Using Vaadin CDI with JAAS authentication
Servlet 3.0 is awesome, so is CDI. They work well and are a joy to set up. Even adding the Vaadin Navigator to the mix isn't an issue, since you can use the CDIViewProvider to maintain the injection chains. Everything works nicely with annotations, and you don't need to mess around with nasty XML. ...