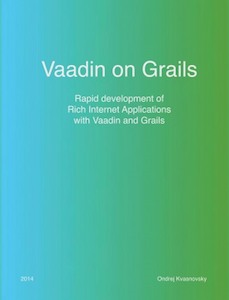 Vaadin integration with Grails has been out there already for a few years and many companies and individuals have started using it. The developers who are using the plugin, that provides Vaadin integration into Grails, contributed back to the Vaadin plugin and now we are able to do all required operations in order to develop the Vaadin application in Grails. We have implemented Grails commands for SASS and widgetset compilation. and Wwe also added support to do push from the server and many other things.
Grails integration with Vaadin
When we were developing Vaadin applications, we were feeling excited about how the development of a user interface was easy. We could play with the UI and still think about it as object structures in Java. Then we started to think over how beneficial integrating Spring framework into Vaadin could ...